With nearly 139 million unique visitors each month and 67 million reviews (and growing), Yelp has become an Internet giant. Yelp is the leading local review site that helps people decide where to eat, shop, and relax. Consumers are now checking Yelp.com or their Yelp mobile app to make every day purchasing decisions. For a small business owner, taking advantage of Yelp is essential.
How does Yelp Work?
Yelp uses a 5-star rating system in which Yelpers (users registered with Yelp) can review businesses. In order for your business to receive Yelp reviews, you first must be listed on the site.
Claim Your Business Listing!
So, you've already added your business to Yelp, but is your listing claimed? If the answer is "No," you need to claim your listing as soon as possible. After claiming your Yelp listing, you can upload photos, add a detailed description, and make sure your business information is up to date.
Adding photos to your listing is important, as most Yelpers stay on a business page with photos 2x longer than on a page without. Listings are incredibly important because they allow you to interact with your customers. According to a recent statistic, there have been around 200,000 daily calls to businesses generated from the Yelp mobile app.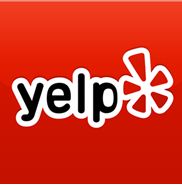 Respond to Reviews
Once your Yelp listing has been claimed, you can engage with customers more personally by responding to reviews. Yelp allows two different options for responding to reviews; public comments or private messages. Public comments can be seen directly below the Yelper's review, whereas private messages are sent only to the Yelper, like an email.
We recommend responding to almost every Yelp review, positive or negative, with a public comment. Public comments are great because your current and potential customers can see that you care and take responsibility. They are also beneficial, as you can clarify any inaccuracies in the review.
Stickers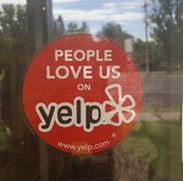 Yelp stickers are great for promoting Yelp reviews without actually having to ask your customers to post their feedback. Yelp has two different stickers which you can display prominently and proudly on your door or window, "Find Us on Yelp" and "People Love Us on Yelp." You can request a "Find Us on Yelp" sticker by filling out this form.
"People Love Us on Yelp" is a sticker along with a letter of recommendation from Yelp's founders. The stickers are sent out once a year to businesses that qualify based on their history and rating on Yelp.
Deals & Certificates
Finally, a good way to entice your potential customers is through setting up a Yelp Deal or Yelp Certificate. A Deal could be as simple as a free drink with a Yelp Check In. Both Deals and Certificates are free to set up, and only cost a percentage of the sale if they are purchased.
Yelp has the potential to be a powerful tool for building a positive online reputation and encouraging customers to give you a shot. There are so many tool at your disposal with Yelp – claim your listing and start building a reputation that is representative of your business!