Turn More Contacts into Customers
Automatically send offers and targeted messages to anyone that inquires about your business.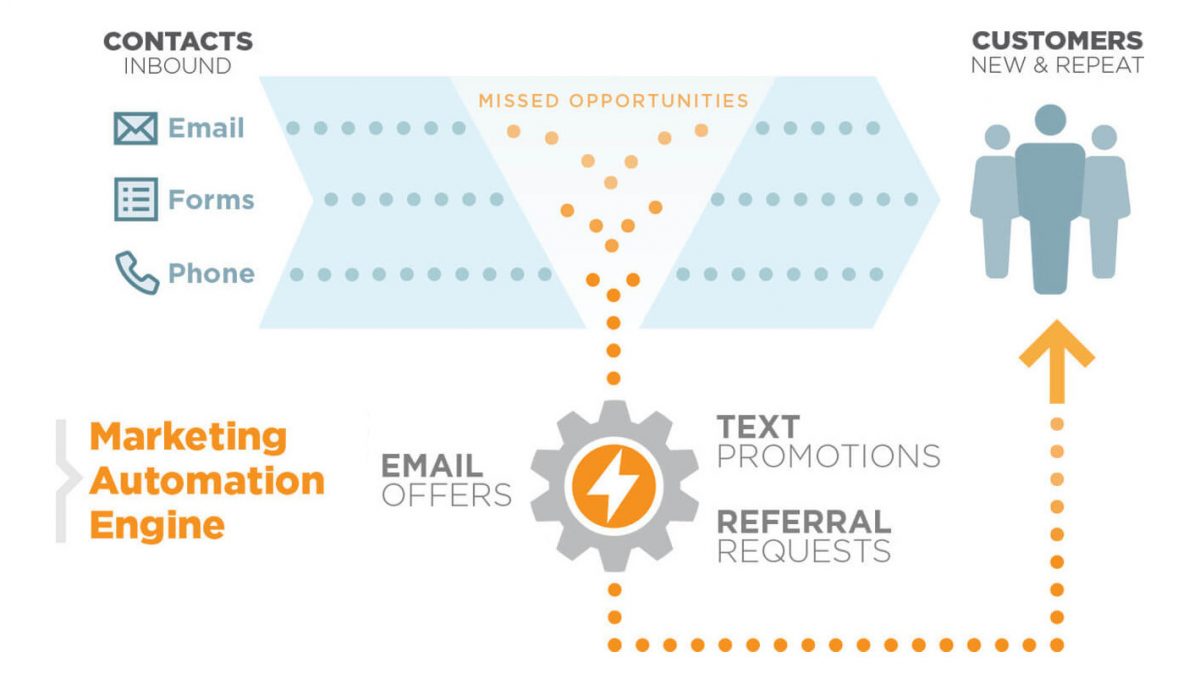 No-Hands Customer List
We kick-start your campaign by linking with your email to import existing contacts and continuously add to your customer list. We also develop your website to instantly add consumers who fill out forms or call your business.
Opportunity Knocks
We turn missed opportunities like old clients, review shoppers, one-time buyers, and even missed calls into loyal customers by automatically delivering the right sequence of targeted messages at the right time to your contacts.
The Software That Never Sleeps
From new customer offers and referrals to loyalty promotions, your marketing automation engine is working 24/7 to help you stay connected to your contacts and maximize your return on investment.
Your Results. Read All About It!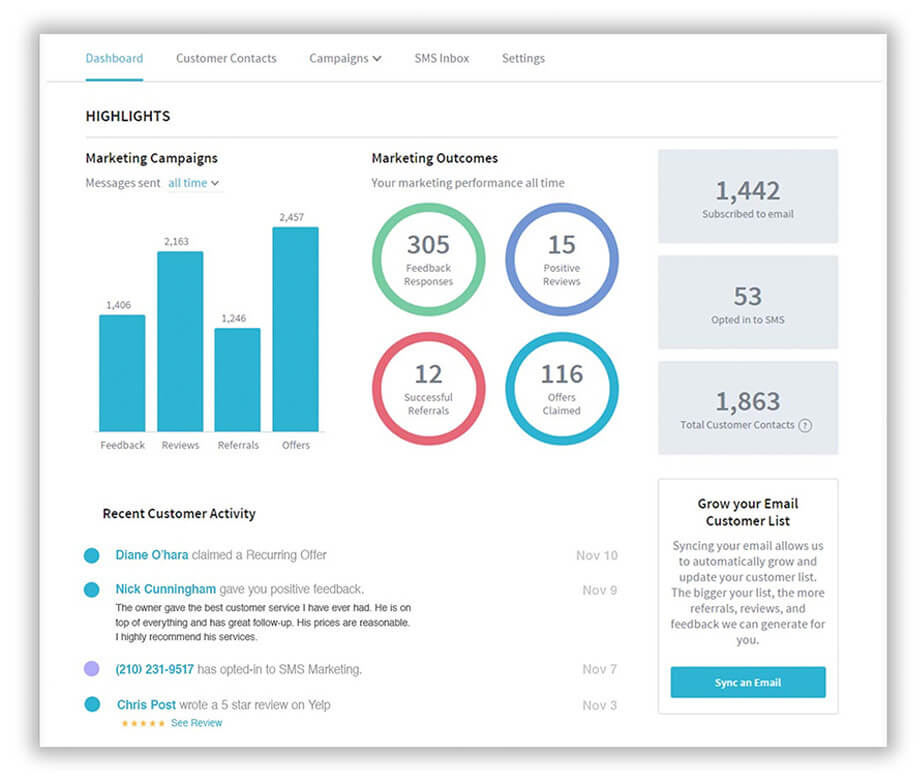 It's All About Your Business
We display dozens of useful pieces of information about how your customers interact with your business so you can improve in areas like negative feedback and capitalize on positive trends like popular offers or positive reviews.
Your Dashboard Includes:
• Master contact list
• Contact Activity History
• Customer Reviews
• Successful Referrals
• Claimed Offers
• Email Subscribers
• Text Subscribers
• … And More!
The Master of Your List
Fish bowls, pen and paper, Excel files, and old databases are yesterday's news. Now you have a single source for your contacts and their history. See which of your customers are most active, referring clients, posting positive reviews on Yelp, and much more. Or just sit back and watch your list grow.