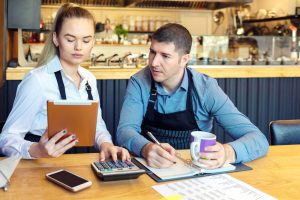 The COVID-19 pandemic has greatly affected our daily lives and changed the way we go about our day-to-day routines. For small business owners, the current situation is a very unique and turbulent time, and the need to quickly adapt and adjust is paramount. Understanding the impact your digital marketing campaign can make at a time like this can help your small business traverse this difficult time and succeed in the face of adversity.
Making key changes to your digital marketing campaign, such as new messaging and strategic media buys, can help your small business stay top of mind with your audience throughout this uncertain time. Here are some ideas that you can utilize for your online presence.
Content is still king.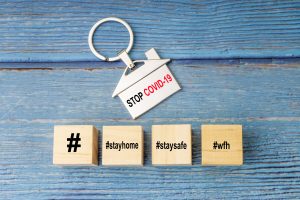 Even during a global pandemic, your content strategy should be the most important aspect of your digital marketing campaign. According to the American Association of Advertising Agencies, 43% of consumers find it reassuring to hear from brands during the COVID-19 pandemic. First and foremost, you need to review the messaging that you are currently delivering. Is your message still relevant and appropriate? If not, then you'll need to re-think your messaging. Some potential ideas include:
Shifting focus to new products and services
Launching new promotions
Publishing thoughtful updates such as precautions to keep customers and employees safe
Stay-at-home contests
Take-out and delivery services
Appointment postponement and rescheduling
These are just a few examples, but there's so much your business can do to bolster its messaging. Think outside of the box and get creative with your content to promote your brand.
Be mindful of your budget.
Your first instinct is likely to pull back on your advertising budget drastically while this plays out, but you should be strategic about which media buys you decide to stop and continue. With everyone practicing safe social distancing, they have more time to spend online. With that in mind, it's critical to maintain paid search and social media advertisements if your product or service is in high demand. If your product or service is not considered essential or a top priority, then you might want to lower bids or shift your budget to other more cost-effective forms of online marketing. Either way, you should take a more hands-on approach to managing your ad budget and consider daily budget and campaign updates to ensure your precious marketing dollars aren't going to waste.
Embrace multi-channel messaging.
Piggybacking off the last point, if you're shifting your budget away from online ads, then you should leverage other marketing channels to maximize your budget. One such example is email marketing because it's cost-effective and doesn't rely on demand to get your brand in front of consumers like search does. A simple email blast reminding customers to shop online or stay safe will enhance trust in your brand and bring consumers back when we overcome this. Your business can also stream live videos or podcasts on its social pages. This is a great opportunity to stay connected with your customers and provide updates on how your business is handling the current landscape.

We will get through this!
Possibly the most important tip we can offer is a simple reminder that we will get through this and that we are here to help your small business navigate these challenging times. If you need our online marketing expertise to guide you this global challenge, then reach out to us today!