As voice search grows in popularity, it's important to make sure your site is optimized appropriately. Fortunately, with SEO it's easier than you might think.
Okay, Google… tell me about voice search.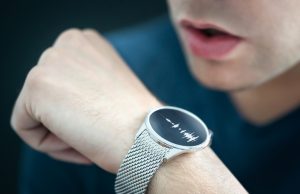 Voice search has been a hot topic in the digital marketing sphere over the last couple of years with some estimating that anywhere from 20% to 50% of all searches will be done via voice in 2020. Beyond that, the use of household smart speaker devices like the Google Home or Amazon Echo continues to rise and popular wearable devices like smartwatches cater to voice search as well. With so much buzz around voice search, it's important to think of the impact these trends will have on SEO.
The good news is that the search algorithms don't change for voice search, so if you're already optimizing your site with traditional SEO, you're also optimizing your site for voice search. It's as important as ever to make sure your key elements like metadata and content are geared toward well-researched keywords and phrases that are relevant to your site's offerings. High-authority sites with well-written content that thoroughly answer a variety of prospective queries will continue to thrive.
Optimize For Voice Search By Answering Questions
Perhaps the most important part of optimizing for voice search is understanding exactly how people use voice search differently from traditional search. Voice search queries are longer and more conversational- someone using voice search is more likely to ask a full question as opposed to traditional search where someone might type a few words. Rather than typing "cruelty-free makeup", someone may ask Alexa, Siri, or Cortana "what brands of makeup are cruelty-free?"
Anticipating those long-tailed, conversational questions and tailoring your headings and content to answer them is one way to leverage your site for voice search. An FAQ page marked up with schema can help you grab valuable featured snippets, and blogs that expand on common questions are another way to demonstrate knowledge and authority.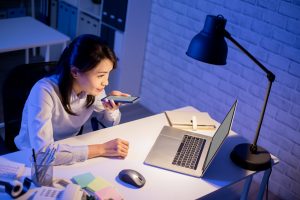 It's important to optimize for users at all stages in their buyer's journey. Phrases like "is it safe for my dog to have ice cream?" or  "what kind of ice cream can my dog eat?" indicates a searcher who is looking for options in an exploratory phase, while "where can I buy ice cream for dogs?" indicates a searcher who has made a decision and is looking to buy. Including content that addresses each step in the conversion funnel will help you capture a wider audience of searchers.
Voice Search & Local SEO
Another thing to remember with voice search is that it is commonly used for local "near me" queries. "Near me" searches are based on the user's physical location so making sure your listings are fully optimized and your local business schema is in order can help.  Since people use voice search to answer specific questions, the searches may already be branded like "Directions to Apple Store" so making sure your online presence is thorough and accurate will help make sure these searchers find you.
With any new trend in SEO, it's important to think about how it works in practice. Optimizing for voice search ultimately comes down to understanding user behavior and structuring your content and strategy accordingly. If you would like to learn more about how our experts can help your small business with SEO and voice search tactics, then contact us today.