If you want your business's email marketing campaign to deliver a positive return on investment, then it's important to utilize tactics that will make it more effective. By understanding best practices and strategies, you can craft an email campaign that will deliver new leads and customers.
So, what are some of the ways you can create the most effective email campaign? We've rounded up six winning strategies that could pay dividends for your business. Using these guidelines can help get your message seen by potential customers. Check them out below!
1. Choose an Optimal Send Time
It is important to know when to send an email to get the most people to open it. According to the latest research conducted by our team, Tuesday through Thursday are the best days of the week to send an email. Time of day also plays a major role, with 10 am generally being the optimal time. Why? Recipients tend to open their email first thing in the morning. However, recipients are also very active throughout the day. When combining day and time, we found Tuesday at 10 am, Wednesday at 2 pm, and Thursday at 8 pm to be ideal for opens.
2. Create a Persuasive Call to Action
Having an effective call to action (CTA) will help drive conversions. Here are some strategies that can help you do just that: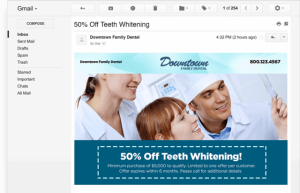 Keep it above the fold and easy to see. The first text the viewer sees within the email should be your call to action.
Keep it short and to the point. You want it to be read quickly while still leaving an impact on the recipient.
Engage the subscriber and ask them to perform a task. Providing a specific instruction to follow such as "Subscribe Now!" can be very effective.
As great as these tips are, remember that if your email has too many calls to action, recipients could get overwhelmed. So, keep CTAs to a minimum and focus on getting your message across.
3. Work to Bypass Spam and Increase Readership Rates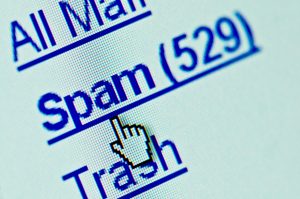 Utilizing upfront subject lines that show the user the offer or a glimpse at the content can help keep your email out of spam filters. The subject line is your chance to make a first impression that can help recipients feel confident in opening the email. Some very simple examples include how-tos, top 10 lists, savings offers, etc. Focus on how the subscriber can be successful and identify a desire or need.
There are a couple of other tricks to keep in mind. Length plays a role, so try to keep subject lines to 50 characters or less. In addition, writing an email subject line in all lowercase letters can help, because that is how friends and family members tend to write.
4. Personalize and Segment Your Emails 
Your message may not fit every single consumer, but if you personalize the message, it will help set you apart from the competition. This is because personalized content is more relevant to your recipients. They are more likely to open an email that includes their name and offers that are specific to their interests. You can also target your emails by collecting data on your customers and then segmenting each customer into different profiles. Now you can send more relevant emails to highly targeted groups of customers.
Targeted personalization is critical because 74% of marketers say it increases customer engagement. A higher engagement rate means a higher likelihood that your recipients will take the action you want them to take.
5. Test Your Email Before Sending
It is imperative to send a test email to yourself first and check it on multiple devices to ensure your design is displaying properly. Our team utilizes top designers and software to test across many platforms. Utilizing some of the most advanced software in the industry, we can make certain the design is coming across as it should. If not, we edit it accordingly – and that's exactly what you should be doing, too. This will ensure the subscriber is viewing the email the way it is supposed to be seen.
6. When in Doubt, Ask the Experts
Making an effective email marketing campaign can be intimidating. We're here to help and make sure the email you send is noticed, clicked on, read and acted upon. All these tactics are what lead to successful campaigns. So, if you've found that running your own email marketing campaign is more than you can handle right now, let's talk. We'll show you how we can design enticing emails that will get your recipients opening, reading, and most importantly, patronizing your business!