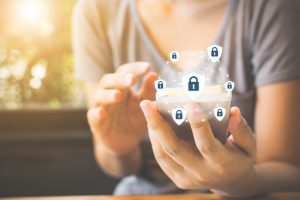 Your small business's website should be the centerpiece of your online presence. You likely put in a lot of work to ensure that it builds your credibility and delivers new customers to your business. However, all of that hard work can be undone if you don't have a secure sockets layer (SSL) certificate.
In simple terms, an SSL certificate tells your customers that your website is a safe place to browse, buy products or services, and share important personal information such as credit card or Social Security numbers. Think of an SSL certificate as a barrier that helps prevent malicious third parties like hackers from stealing customers' information and malware from injecting harmful software on their computers.
A few years ago, not having an SSL certificate on your website was not as pressing of an issue as it is now. However, not having one today is like telling users, browsers, and search engines to just ignore your website. Even if you're not asking for personal information or selling products on your site, search engines will rank your site lower if it doesn't have an SSL certificate. Worse, some browsers won't display your site at all.
Now that we understand the basic reasoning behind having an SSL on your site, let's dive deeper into why an SSL certificate is an absolute necessity for your website.
It allows your site to display properly.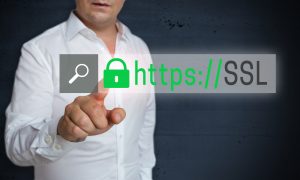 We mentioned this above, but browsers will block your site if it does not have an SSL certificate. We touched on this earlier this year in SEO in 2019 and Beyond, but recent browser updates have been emphasizing and highlighting secure websites. Google Chrome, the most popular mainstream browser, eventually announced that they would change how they displayed non-secure sites. Soon after, Mozilla Firefox followed suit.
Users that visit a non-secure site are now greeted with a warning alerting them of the risk of visiting the site. That's a pretty big deterrent for potential customers and causes a wave of issues, including damaged trust, lower search rankings, and high bounce rates. Put simply, if you want your site to appear properly in a browser so customers can find you and learn about your services, then you need an SSL.
A safe and secure site builds trust.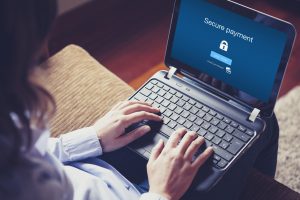 An SSL certificate creates a secure connection by encrypting data that passes between web servers and browsers. It essentially helps prevent personal information like credit card or Social Security numbers from being stolen by hackers. This is especially important if your small business has an eCommerce site or asks for private information. Potential customers will feel safe ordering products from your site or sharing personal information because they know your site is secure, which helps build trust.
However, you don't necessarily need to be an online seller of goods in order to want to establish your website as a secure and safe place to visit. Having an SSL certificate goes a long way toward establishing trust because it shows your visitors that you value their security and that you are keeping up with best practices.
An SSL certificate boosts search ranking and site speed.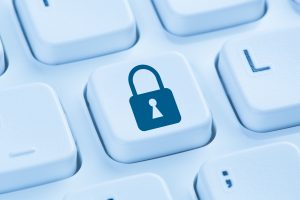 In How to E-A-T You Way to SEO Success, we discussed how trustworthiness is crucial for your SEO success. Google places particular emphasis on website trustworthiness, as they have built a strong positive reputation and maintain it by ensuring that the websites people access from their search results are safe and secure. That's why Google has recently updated their algorithm to prioritize websites with an SSL certificate. Search engines, like people, will trust your site more if you have an SSL certificate, allowing it to rank higher.
Plus, secure sites are generally faster than non-secure ones. This is yet another factor that determines how search engines rank your site. People want information at the snap of their fingers, so the search engines are more likely to lead customers to your site if it loads quickly.
Secure sites are a win-win.
With an SSL certificate, search engines will trust your site more, resulting in a higher search ranking. Now potential customers can find your business more easily, and you're demonstrating that you take their privacy seriously. Earning your website's visitors' trust and confidence creates the potential for more leads and growth. On the other hand, not having an SSL certificate could lead people and search engines to ignore your site entirely. The pros and cons are clear, so make sure to implement an SSL certificate on your site as soon as possible if you don't already have one.
Not sure where to start? Remember, all of our websites are built securely, and our web design experts can help tailor a website that fits your business's unique needs. Contact us today if you'd like to learn more.