Twitter has been making some big changes, and we're extremely excited about it! If you've tried to run Twitter ads in the past, you may have struggled with the limited ad formats, targeting options and overall usability of their ad platform. Since the social network is trying to meet the demand for better advertising options, they've announced some new ad features. We've outlined the basic ad formats for you below, so that you can get started with no confusion.
What type of ad should I run?
Tweet Engagements – Use this option if you'd like to encourage conversation with your tweets! This objective will encourage retweets, favorites and replies.
Website clicks or conversions – Have something you're looking to promote on your website? Want to drive clicks to fill out a form or complete a purchase? This objective is for you.
App installs or app re-engagements – If you have a mobile app, this ad objective will encourage users to install or re-engage with your app.
Video views – Increase views on your video, through Twitter's video player.
Followers – Grow your followers through paid advertising with this ad objective.
Leads on Twitter – This ad objective allows you to create an offer and collect e-mail addresses of people who are interested in becoming customers.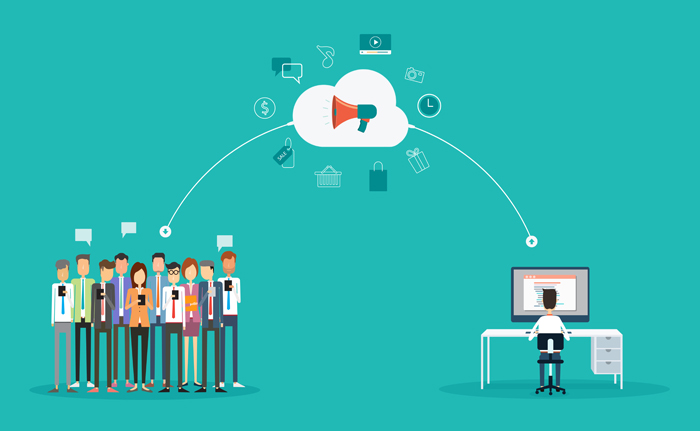 Where do these ads show up?
Twitter ads show up directly in the user's feed. Since the ads are seamlessly integrated into the platform, users see your ads more often. Ads also show up in users' search results.
How do I target my ideal customer?
Thankfully, Twitter has also improved their targeting options immensely. Don't get overwhelmed, just think about the basics. Who is your target customer? Write down several attributes including geographic, demographic and psychographic factors and enter these into the Twitter ad platform.
Twitter allows you to target users based on:
Location
Gender
Language
Device, platform or carrier
Specific keywords
Followers
Interests
TV shows they are interested in
Behaviors
Events they are interested in
Tailored audiences can also be created for advanced users when an email list or twitter ID list is available. Retargeting pixels can be placed on the website, as well.
George Bernard Shaw said it best when he said "progress is impossible without change." Now that you've got the basics down, you're ready to get started. Keep an eye out on our blog for additional, advanced Twitter advertising tips!