It's the most active time of year for a lot of businesses. Traffic around the web is surging and online shopping is more competitive than ever. The spike in attention means that it's important to make sure your seasonal content is optimized in time. While there's no exact timeline, it can take anywhere from a few days to weeks for Google to index new content. Any holiday or seasonal content should be in place weeks ahead of time to be competitive.
However, if you've waited till the last minute, there's no need to panic. There are a few things you can do to get in the game before it's too late.
1.) Target people looking for last minute gifts.
Each year countless people wait until the last minute to shop for gifts. Google Trends shows a spike in interest for "Last Minute Gifts" in the week before major holidays (Christmas, Valentine's Day, Mother's Day, Father's Day).
This still requires a bit of thinking ahead- if you wait until that week to make a post about how your product makes a great last-minute gift, it still isn't going to be crawled and indexed in time. However, this is still an effective way to generate some leads before the window is entirely closed. A few tips on how to get your content indexed faster:
Submit your page/site to be indexed. This is achieved via Google Search Console.
Add links to your new content from your older pages that are already ranking. This helps point people who land on your site to the new content and signals to Google that the new content is important.
Share your new content on all your social media profiles. More on this in a bit.
Keep in mind people searching for last minute gifts typically cannot wait. Make sure to highlight any store locations with what's currently in stock, and any same-day delivery or in-store pickup options you have available. For rushing consumers, time is everything. The simpler you make if for them, the more likely they are to make a purchase.
2.) Boost Some Holiday Cheer, Socially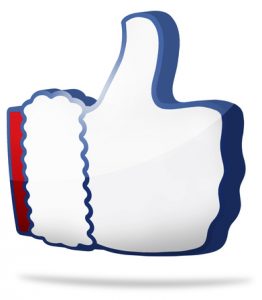 It sounds simple, but your current email subscribers and social media followers are a built-in, captive audience who've already signed up to hear your messages. Studies have shown that your social media presence has an influence on whether your followers will purchase from you during the holiday season –  so use social media to your advantage! A couple ideas on content that you can share:
Wish your subscribers and followers a happy holiday and show how you are celebrating. People like to see "Holiday cheer," so wishing a happy holiday or sharing photos of your business celebrating can help spread cheer while making your business more personal and relatable.
Give back. Make social posts about the charities and events that your business works with.
Let them know about any specials and sales throughout the season. Keeping your followers informed will help incentivize them to take advantage of your deals.
Feature gifts and gift ideas on your newsfeed. Remember above how we stressed targeting last-minute shoppers? Featuring seasonal items will let those shoppers know what you offer and influences their final purchase decisions.
Run social media contests and flash sales. This is a great way to keep your followers engaged and active as the holiday season progresses.
Promote your post. A paid social budget will quickly promote your posts to existing followers, as well as people outside your circle.
3.) Look ahead to the future.
End capping the holiday season is New Year's Eve, and everyone is eagerly looking forward to a bright new start. Take that theme and run with it.
Give them a sneak peak for what you have planned next year. Preview any big plans or specials coming up. It keeps people interested in what you're doing as the New Year rolls in.
Share insights, tips, and predictive trends. You are an authority in your line of business, and letting people know about what the future of your industry looks like helps establish trust.
Focus on New Year resolutions. At the start of each year people focus on bettering themselves. Do you offer something that can help people stick to their resolutions? Now is the time to emphasize that.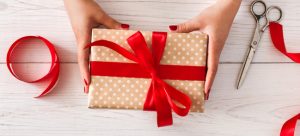 Wrapping It All Up
When it comes to optimizing for the holiday season, timing is everything. Thinking ahead is always best –  but if you have waited and need to do some last-minute marketing, make use of traffic trends, your current outlets, and some strategic use of time and funds to give you the push you need.