Weathervane Winery
Fine wine with even finer results!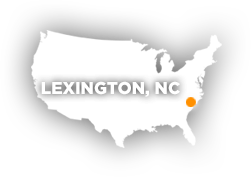 PERFORMANCE

25
Positive Reviews

29
Customer Referrals

195
Offers Claimed
PRODUCTS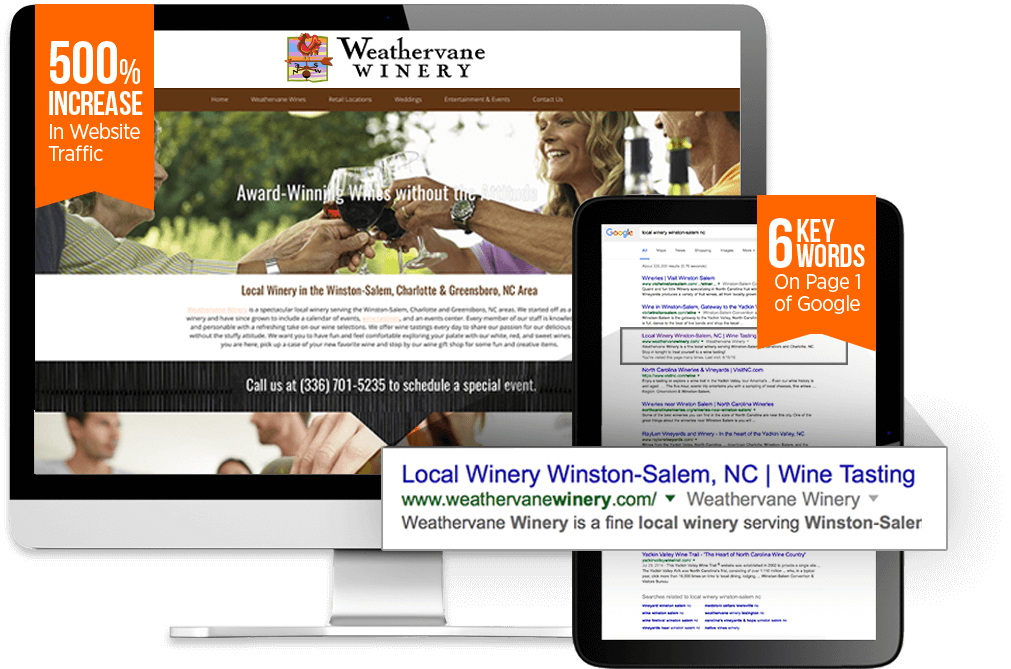 CHALLENGE
Sid Proctor started Weathervane Winery in 2004 with the goal of sharing his passion for delicious wines without the stuffy attitude. As the winery's regional reputation grew and its wines won awards, Weathervane expanded their business with an event center for weddings, anniversaries, and corporate events. They now needed an easy and affordable way to promote this new service to current customers and interested prospects.
SOLUTION
Weathervane chose Hearst DMS in 2013 to help promote their primary wine business with a suite of search, social, and web products. Throughout the campaign Weathervane received new leads via phone calls and emails, but those contacts were not organized to facilitate easy communication about the new event space business. Marketing Automation was the answer and took all their contacts, old and new, and added them to a master list by synchronizing with their email account, website, and phone.
RESULTS
The results speak for themselves: the winery's master list has grown quickly, nearly 200 offers have been claimed, and their online reputation was boosted through referrals and dozens of positive reviews. Marketing Automation has improved Weathervane's overall marketing performance by enabling them to communicate directly to their customers, transforming old clients, review shoppers, and even missed calls into loyal customers.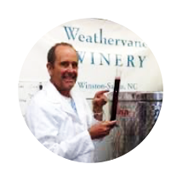 "We were blown away by how easy Marketing Automation is to use, and we've already generated 195 new customers in less than 7 months."- Sid Proctor (OWNER)