Coyne Catering
Top Tier Service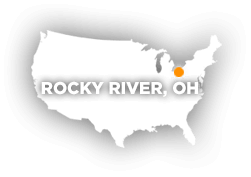 PERFORMANCE

513
Ad Clicks

41,024
Web Page Views

#1 RANK
7/9 KeywordsGoogle | Yahoo | Bing
PRODUCTS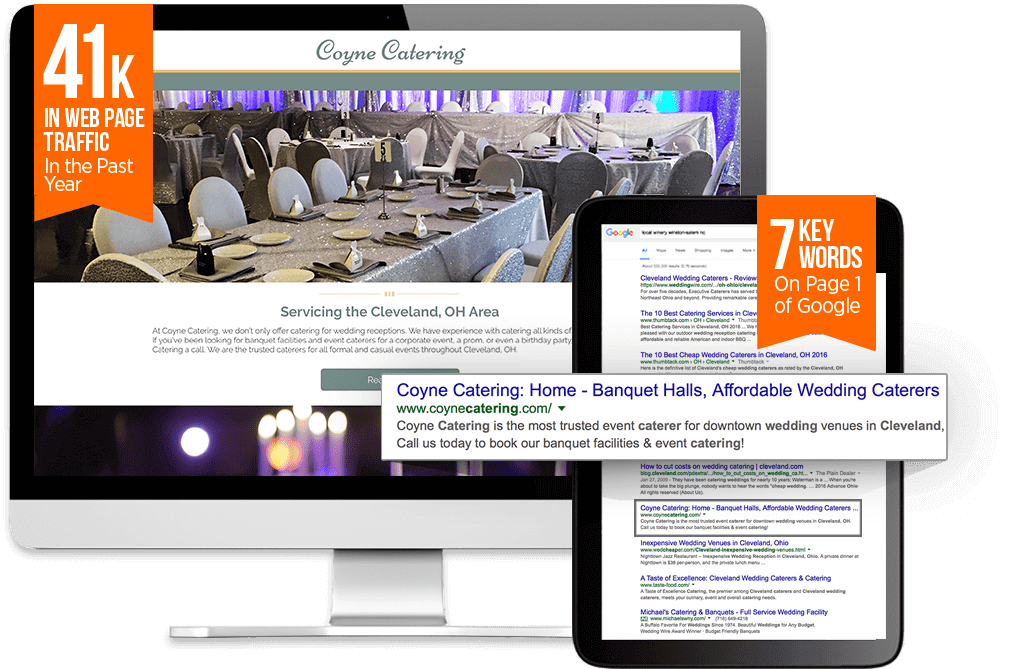 CHALLENGE
Coyne Catering is an award-winning wedding event caterer that has served Cleveland, OH for 30+ years. As a family-owned business that prides itself on service, Coyne expected a certain level of care and attention from their previous digital marketing agency. Unfortunately, they did not receive it. According to owner, Tricia Coyne, their previous digital agency was overpriced and underwhelming in their results. Additionally, they built Coyne a website on a platform that was search engine unfriendly, making it difficult for people to find the business online.
SOLUTION
Hearst DMS provided Coyne Catering with a professional, attractive website that featured photos, video, venue profiles and detailed information about the events they cater. From there, Coyne was outfitted with a custom SEO campaign that targeted searches related to the wide array of events they serve and took advantage of some of the growing trends in weddings – including an increasing number within the LGBT community. Hearst DMS also created a paid search campaign for Coyne, which ran targeted ads in the sponsored section of search engine results pages.
RESULTS
Coyne Catering has seen success at every level of their internet marketing campaign. Their new website has seen a huge increase in traffic, including over 16,000 unique visitors and 100 contact form inquiries in the past year. Through their SEO campaign, Coyne's site has climbed and maintained first page rankings on several highly competitive keywords related to their business. Despite all these tangible results, what really makes the difference for Tricia is the quality of customer service and attention to detail that Hearst DMS provides.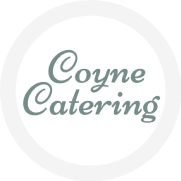 "I'm blown away by how responsive and effective Hearst DMS has been. From the strategists to the account managers, everyone has been easy to reach and very helpful when I've had questions about the campaign. About 65% of my business comes from my website, and for that I thank Hearst DMS!"- Tricia Coyne (OWNER)